The WAVES platform (WAVES) is an open-source, decentralized blockchain protocol supporting decentralized solutions and allowing users to create their own custom blockchain tokens operations. It allows users to create and swap cryptographically secured digital tokens without the need for extensive smart contract programming.
WAVES is the protocol's inflationary token, with a market capitalization of at least $1 billion, according to data on CoinDesk. It has rallied 240% to $30 in March 2022 and made it to the list of top 50 cryptocurrencies by market value.
Dubbed as "the Russian Ethereum," the Waves protocol has been around since 2016 and has achieved this growth without any venture capital funding. Waves founder Sasha Ivanov has revealed his Ukrainian background in a conversation with Bloomberg after the price of the WAVES token skyrocketed partly thanks to the project's Russian roots.
Read on to learn everything you need to know about the Waves protocol and the WAVES token, including how to purchase WAVES coins in a few easy steps.
Let's jump right in!
What Is Waves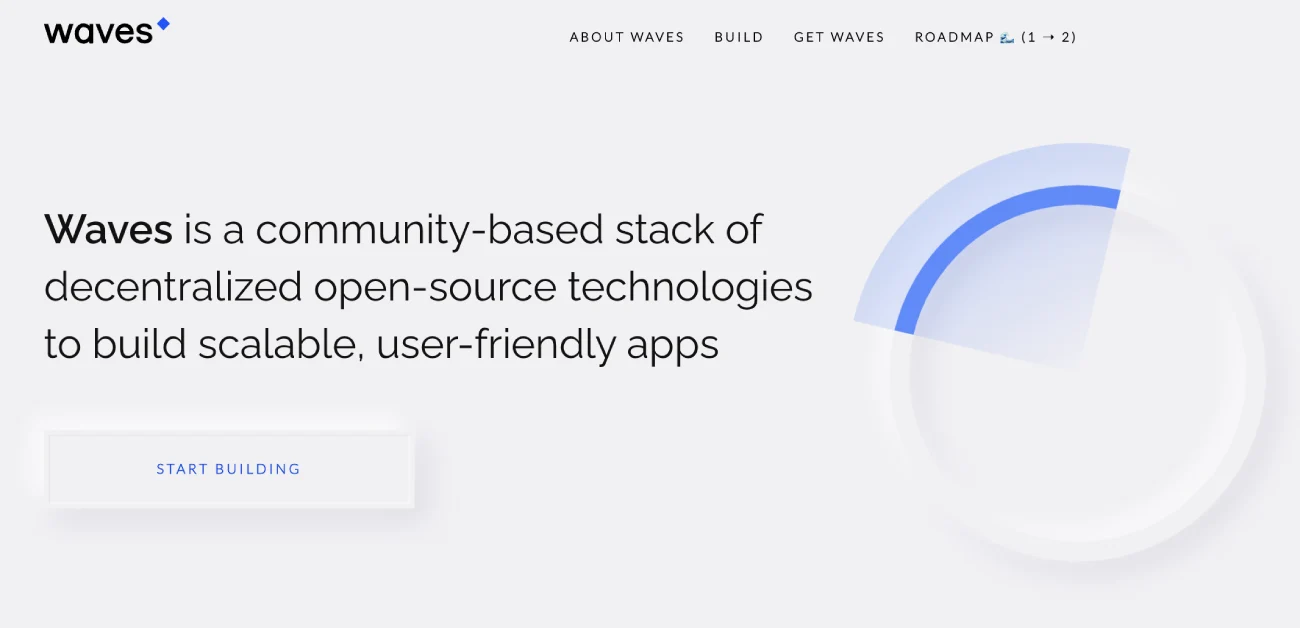 Waves is a multi-purpose blockchain platform that enables the creation of custom crypto tokens (known as smart assets) and the deployment of smart contracts that power a variety of decentralized applications (Dapps).
These smart assets may represent almost anything, including real-world assets and other cryptocurrencies, and can be purchased, sold, utilized, and traded in the Waves ecosystem.
WAVES is the Waves decentralized platform's native token. Users pay fees using WAVES tokens to run applications on the platform. The tokens are also used to create new tokens or stake for rewards.
WAVES price is affected by the value of its ecosystem and the businesses conducted on it. It's also influenced by the cryptocurrency exchange market prices and strategic global macro factors, such as central bank interest rates for fiat currencies.
Waves Platform
Waves is a cryptocurrency platform that allows users to build all kinds of blockchain-based applications. Waves' platform facilitates the creation, storage, management, trading, and analysis of digital assets and enables transferring as if they were "attachments" to new transactions on the blockchain. Waves users can create their own ICOs globally in minutes for project funding. The Waves platform fully supports decentralized trading and crowdfunding. Users can participate on the Waves platform using both fiat currency and Cryptocurrency. A Proof-of-Stake mechanism is used for mining on the Waves platform.
The network was designed to appeal to business partners interested in finding blockchain solutions to their enterprises' challenges and issuing their own fiat currencies.
The Waves platform includes a decentralized cryptocurrency exchange known as Waves DEX and a cryptocurrency wallet known as the Waves wallet. The Waves wallet can store various cryptocurrencies and allows users to invest, store, and trade them on DEXs. The Waves DEX will enable users to trade bitcoin, WAVES, or any token issued on the Waves platform directly on a peer-to-peer level. It's one of the fastest decentralized cryptocurrency exchanges globally and enables fast transactions and secure settlements on the blockchain with low fees. The platform integrates an automated matcher to pair buy and sell orders and exchange the tokens when orders are fulfilled.
How Does Waves Work
Waves is secured by the Leased Proof of Stake (LPoS) consensus mechanism, which is a modified version of Proof-of-Stake (PoS) that allows lite nodes to participate in the block validation process by leasing their WAVES tokens to mining nodes (A lite node is a form of cryptocurrency wallet that, unlike a full node, doesn't require downloading the whole blockchain to operate).
By leasing WAVES to a mining node, users earn a portion of the block reward if their chosen node is selected as its validator.
The Waves LPoS Blockchain
The Waves blockchain network aims to achieve the distributed consensus to secure the network through the Leased Proof of Stake (LPoS) consensus algorithm. Nodes with a generating balance of at least 1000 WAVES can use the leased tokens to generate blocks and get mining rewards. LPoS allows the token holders to lease their tokens to the Waves nodes and earn a percentage of the payout as a reward.
When leasing, the only thing to consider is to choose the right node operator, as the operator's node may work with different efficiency and send back different percentages as rewards. Fair Proof of Stake is used to select a miner to generate the next block.
Waves-NG
Waves-NG is the protocol that chooses which node has the privilege to generate the next block, and it's a variation of an idea that was initially suggested (but rejected) for Bitcoin (BTC). Waves-NG divides the Waves blockchain into two sorts of blocks: "key blocks" and "micro blocks." A Proof-of-Stake miner is chosen randomly to create key blocks. A public key in this block is then utilized by other nodes to generate a large number of micro blocks containing transactions.
Smart Assets
The capacity to generate 'Smart Assets,' tokens with an associated script written in Ride, a Waves-native programming language, is key to the Waves network. By adding a script, any token can be given functionality. The scripts' execution costs 0.004 WAVES.
Tokens and subsequent transfers are performed as transaction attachments because Waves allows users to create them without any programming skills. Various transaction types are added via plug-ins, implemented as extensions on top of the blockchain.
What Is the Waves Exchange
The Waves Exchange (previously Waves DEX) is a decentralized trading platform for Waves-based assets and other supported cryptocurrencies such as Bitcoin (BTC) and Litecoin (LTC). This includes a range of Neutrino-powered fiat stablecoins, such as GBP Neutrino (GBPN) and EUR Neutrino (EURN).
Waves Exchange bills itself as the world's "safest cryptocurrency exchange" and "fastest DEX," with exceptionally low transaction fees—at only 0.003% for each filled order. It doesn't need customers to hand over custody of their assets while trading.
In addition to simple cryptocurrency trading functionality, Waves Exchange allows users to stake a variety of assets to earn a variable APR and provides a credit card purchase tool for Bitcoin (BTC) and USD Neutrino (USDN).
What Is the Neutrino Protocol
Neutrino Protocol is Waves' flagship decentralized application and by far the most popular DApp on Waves. It's a technology that allows users to issue stablecoins and other synthetic assets quickly. Stablecoins are pegged to fiat currencies such as the US dollar (USD Neutrino), British Pound sterling (GBP Neutrino), and the Japanese yen (JPY Neutrino), etc. Unlike traditional stablecoins like USD Coin, which are directly collateralized with the underlying currency, Neutrino synthetics are collateralized with crypto assets like WAVES tokens.
Neutrino Protocol is controlled by holders of Neutrino Token (NSBT), who can influence the protocol's parameters and future development by voting on Neutrino's governance platform.
The Neutrino Protocol also provides a feature known as 'Decentralized Forex,' which is the decentralized trading of the Neutrino Protocol's price-stable assets and can be accessed using Waves Exchange.
Where to Buy Waves
Three options are offered when purchasing WAVES coins: A cryptocurrency exchange, the Waves DEX, and the Waves client.
As one of the leading digital currencies, Waves is supported by most major cryptocurrency exchanges, including the Binance exchange. Below is a list of exchange platforms that support Waves to help you get started.
Webull
Webull is a mobile app-based brokerage that launched in 2017. It provides commission-free stock and ETF trading. The platform is regulated by the Securities and Exchange Commission (SEC) and FINRA in the United States, and it's even protected by the SIPC scheme, which covers investors up to a total of $500,000.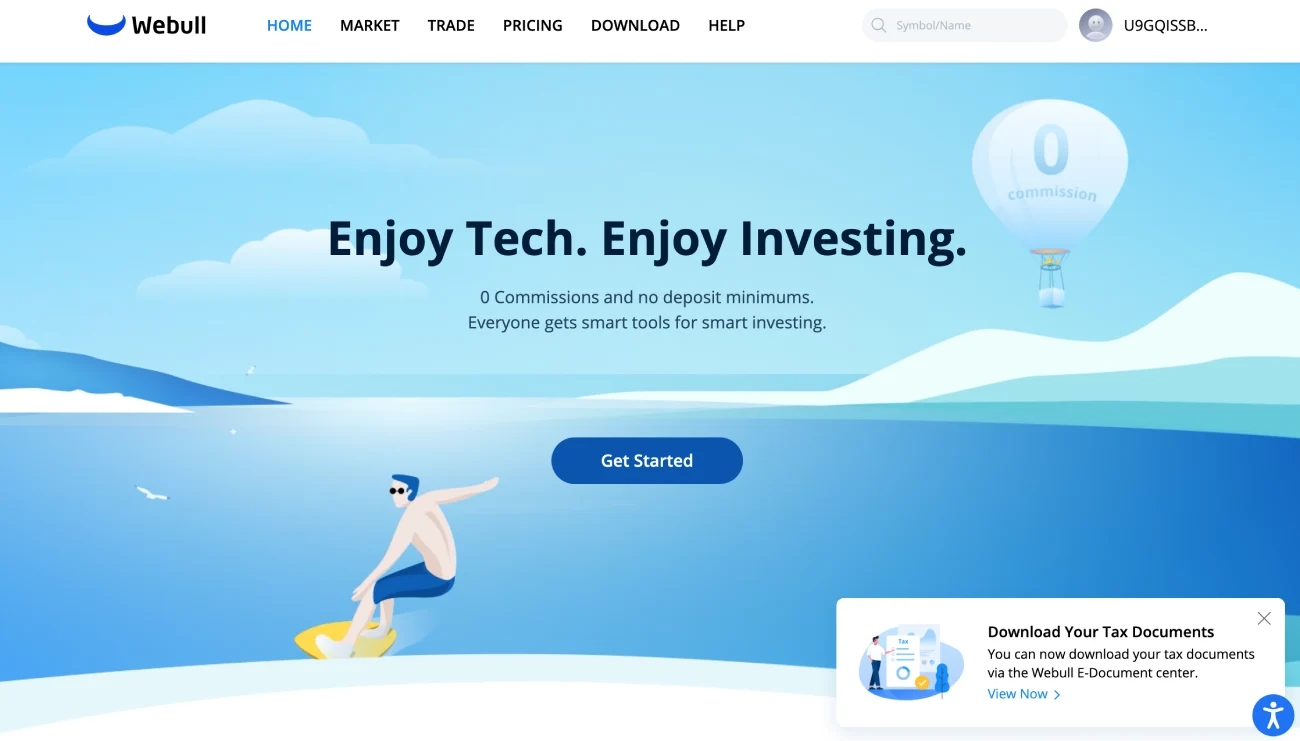 Users can make transactions for as low as $1, and there are no transaction fees. Webull instead charges a 100bps (1%) markup integrated into the price of your chosen asset. Webull allows you to buy Bitcoin and other cryptocurrencies, including WAVES. Additionally, it also includes advanced charting and technical indicators for various skills levels. The app is easy to use and has two-step authentication to increase its security.
Paybis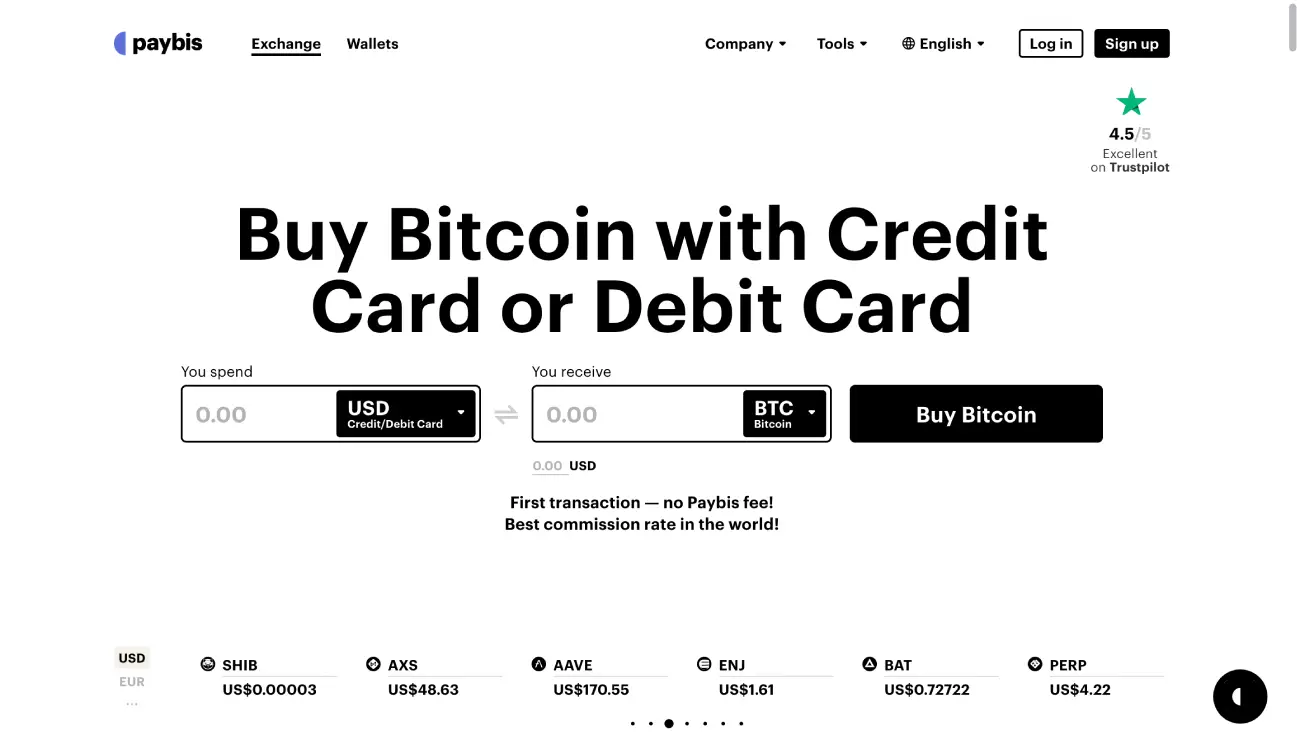 Paybis is a global cryptocurrency exchange headquartered in Glasgow, Scotland, that operates in over 180 countries and supports 50+ cryptocurrencies, including WAVES. It's a good alternative for individuals who travel regularly and want to buy or sell cryptocurrencies from wherever they are.
Paybis acts as a broker for its customers. It doesn't presently offer any cryptocurrency wallets on the exchange, but it intends to do so in the future. Customers must be conversant with cryptocurrencies and know how to set up and transfer funds to an external wallet.
Huobi Global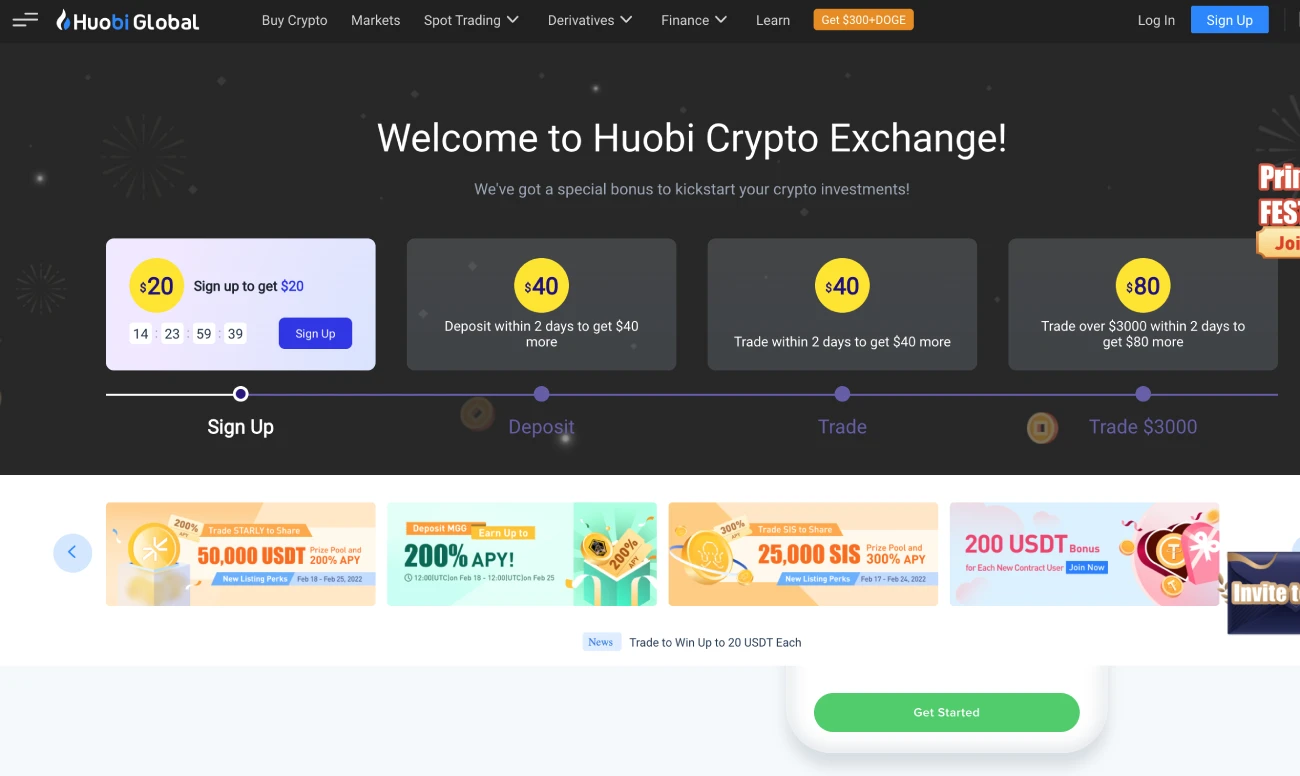 Huobi Global was launched in 2013 and has since evolved to become one of the largest cryptocurrency exchanges in the world, with a total trading volume of US $1 trillion. Huobi has over 5 million members in over 130 countries and accounts for 50% of all digital asset transactions globally. Huobi Global doesn't accept citizens of the United States or Canada.
Coinbase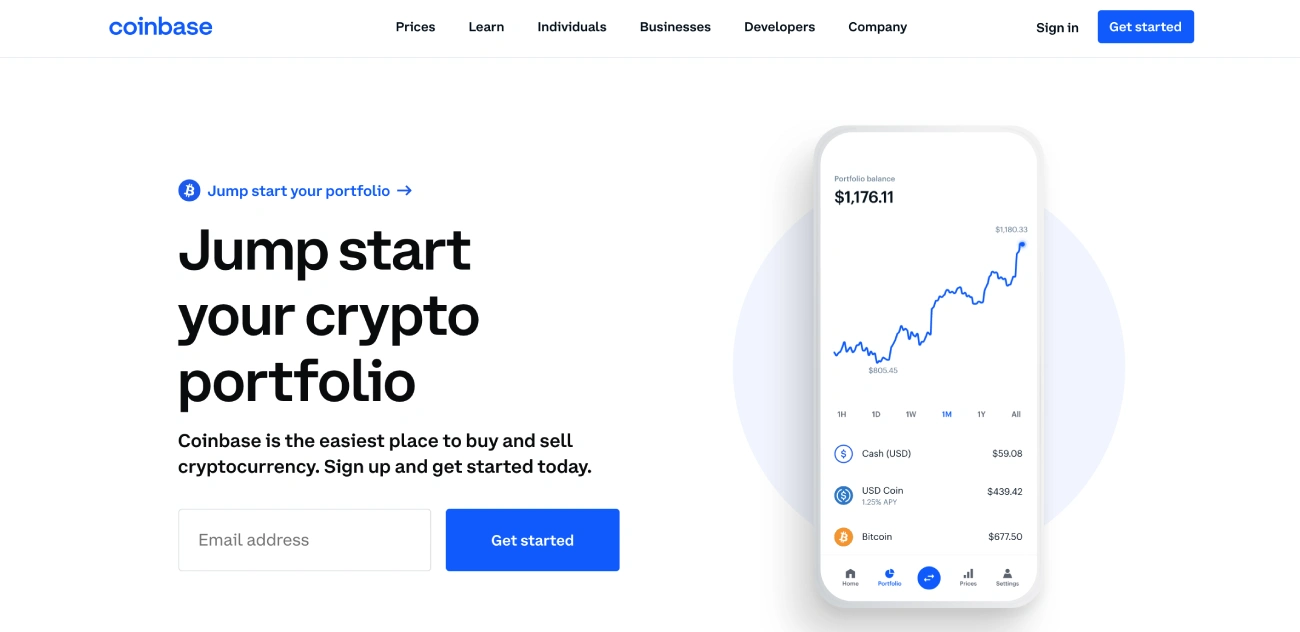 Coinbase is the largest cryptocurrency exchange in the United States, supporting more than 100+ coins, including WAVES. Coinbase's fees, on the other hand, are perplexing and far higher than those of its competitors. While Coinbase's security features are appealing, cryptocurrency trading is highly volatile, so be sure to assess the risks.
Except for Hawaii, residents of the United States can trade on this exchange.
eToro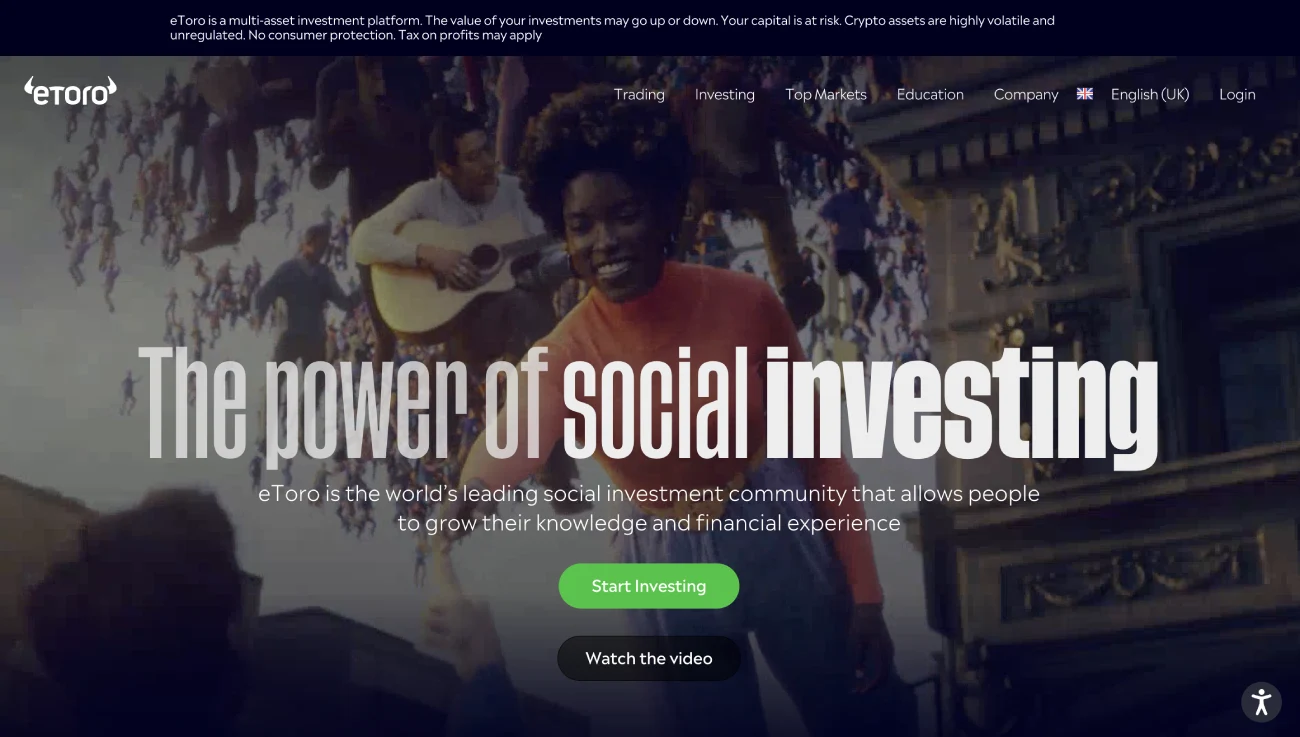 eToro is one of the most widely used financial services platforms globally. It provides exposure to a wide range of asset classes and cryptocurrencies such as WAVES and major cryptocurrencies like Bitcoin, Ethereum, Litecoin, and Ripple.
eToro offers customers numerous benefits, including commission-free trading, a quick account opening procedure, and an Imitate Trading feature that allows you to copy the moves of some of the finest traders in the world. On the other hand, it only supports one base currency and charges a $10 inactivity fee after a year of inactivity.
The fees at eToro are very competitive and in line with other exchanges in the digital assets industry. You may buy WAVES coins without paying a single cent in fees. The broker will charge you a 0.5% Forex fee when you make a deposit, and it's pretty straightforward to deposit and withdraw funds. Payment methods accepted by the platform include PayPal, Neteller, and debit cards.
How to Buy Waves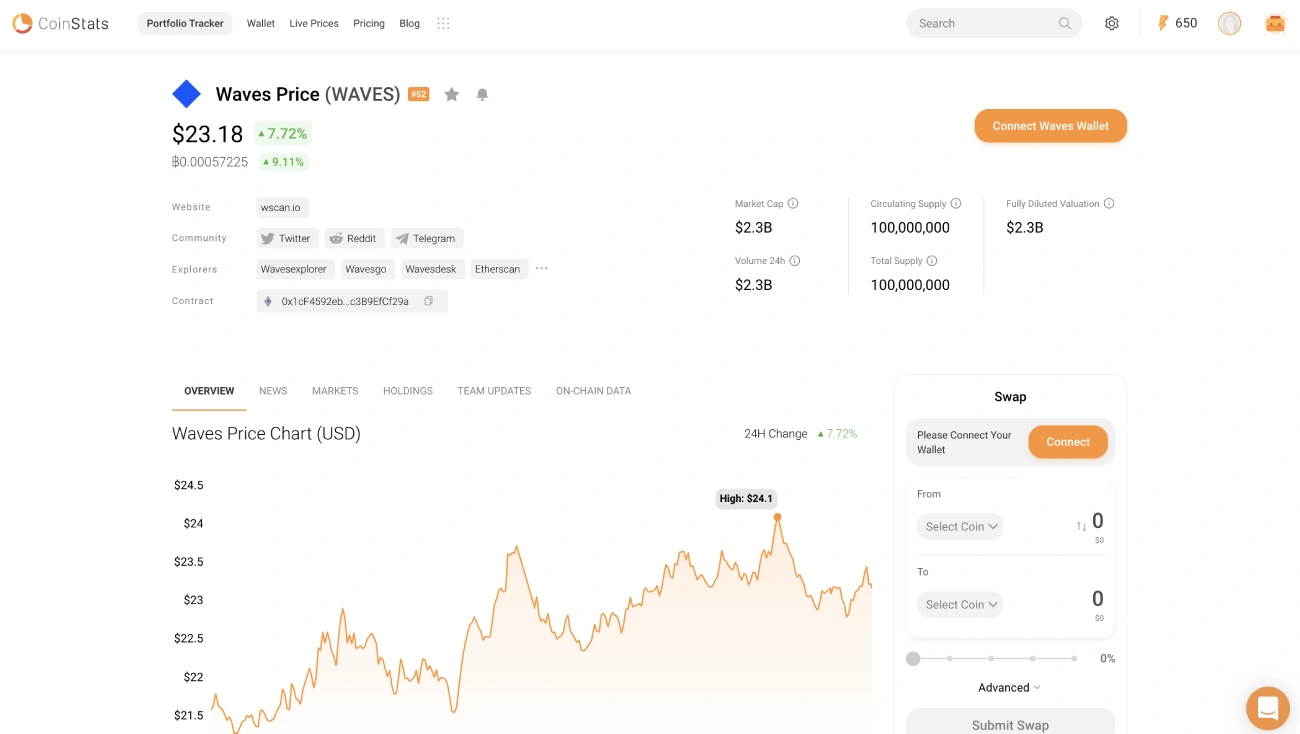 Now that you know what makes Waves unique, you can follow our simple step-by-step guide below to buy WAVES coins!
Let's get started.
Step #1: Select a Cryptocurrency Exchange
You must compare cryptocurrency exchanges to choose the one that supports Waves and suits your investment needs best. Some of the features to consider are trading fees, supported deposit methods, customer support, ease of use, and local requirements.
Step #2: Create an Account
Once you've selected a trustworthy cryptocurrency exchange, you can open an online account to purchase WAVES. You need to enter your email address, create a unique username, and set a strong password on your account using the exchange's recommended guidelines.
The prerequisites vary based on the platform you choose. Most platforms will require additional information such as your name, contact number, home address, social security number, and a copy of your driver's license, passport, or government-issued ID.
If you want to deposit fiat money from your bank account to purchase the WAVES token, you may be required to identify yourself using a webcam or smartphone in compliance with Know Your Customer (KYC) regulations.
Once you've undergone the verification process, you can also enable the two-factor authentication system (2FA) to add an extra layer of security to your account.
Step #3: Fund Your Account
After setting up your account, the next step is to deposit funds to buy WAVES coins and other cryptocurrencies. You can use your bank account, debit/credit card, or Cryptocurrency from another crypto wallet. The payment method you use will be determined by the trading platform, location, and preferences.
It's beneficial to link your debit card to your crypto account because it allows you to make instant or recurring transactions, but be aware that there may incur an additional fee. Transfers from a local bank account are usually free, but you should double-check with the platform you're using.
Step #4: Purchase a Wallet (Optional)
We strongly advise you to create a private wallet with your own set of keys to store your Cryptocurrency securely. Depending on your investment choices, you may pick one of two types of cryptocurrency wallets: software wallets or hardware wallets.
A hardware wallet, also known as cold storage, is a physical device that holds the private keys required to receive or send Cryptocurrency. Hardware wallets are generally regarded as the safest way to store your Cryptocurrency because they provide offline storage, which reduces the chance of a breach. They are password-protected and will wipe all information after several failed tries, avoiding physical theft. Hardware wallets also allow you to sign and confirm transactions on the blockchain, providing an additional degree of security against cyber threats.
The Ledger wallets are undoubtedly the most secure hardware wallets for users of all skill levels. The Ledger Nano X is best suited for skilled crypto traders and provides storage for a wide range of assets, including Waves tokens.
On the other hand, a software wallet is the most user-friendly crypto wallet, allowing you to quickly engage with various decentralized finance (DeFi) applications. However, software wallets are subject to security breaches as they are hosted online. So, if you want to keep your private keys in software wallets, conduct due diligence before choosing a wallet to avoid security issues. We recommend a platform that offers 2-factor authentication as an extra layer of security.
You can also create a Waves digital wallet by visiting the Waves platform and choosing the "Get Waves" option on the homepage. This will walk you through creating an account and obtaining a digital wallet.
Step #5: Purchase WAVES
After you've funded your account, go to the convert page of the trading drop-down menu to convert your crypto or fiat currency to WAVES. Select the currency you want to convert from the list of available currencies and enter WAVES as the Cryptocurrency you want to convert into. Select the number of coins you wish to purchase, click 'Exchange now,' and you'll then be asked to enter your wallet address. WAVES coins will appear in your wallet shortly.
Another way is to place a limit order that lets you set the price at which you want to buy Waves (WAVES). The trade will only be realized when WAVES reaches your desired price or below it.
What to Consider When Buying Waves
There are inherent risks in cryptocurrency trading due to the speculative nature of the cryptocurrency market, which accounts for the volatility of cryptocurrency prices. Consider the following before buying WAVES coins:
Supply: According to the platform, WAVES has a total supply of 100,000,000.
The Waves Platform's Objectives: The WAVES team was designed to appeal to businesses interested in finding blockchain solutions to their enterprises' challenges and using the blockchain for their own objectives, such as crowdfunding and loyalty programs. Companies can use the Waves wallet and their supply of WAVES tokens to swap, release, and mine their own tokens on the Waves DEX. The Waves platform aims to make the blockchain accessible to everyone and eliminate any barriers to the development of blockchain applications.
Performance: Before you decide to purchase WAVES, you should investigate the patterns underlying the increase and decline of the WAVES prices. However, you should be aware that the past performance of WAVES is no guarantee of future performance.
How to Sell WAVES
You can  cash out your WAVES coins with the same exchange by placing a sell order:
1. Sign in to the exchange where you have WAVES.
Compare crypto exchanges to sell your WAVES coins if you keep them in a digital wallet.
2. Place a sell order.
Select the amount of WAVES you want to sell.
3. Complete your transaction
Confirm the sell price and fees, and then complete your sale of WAVES tokens.
Closing Thoughts
Waves makes it simple to issue your own token and use basic blockchain capabilities. The platform is suitable for investors wanting to organize a crowdfund or build a basic loyalty coin for their company. With the addition of smart contract functionality to the Waves MainNet, the platform is becoming a competitive platform that enables third parties to build decentralized applications (DApps).
Another advantage of Waves is its ease of use, letting anyone design a personalized token with a few clicks and little knowledge of the underlying technology. Additionally, the Waves Exchange and Neutrino Protocol are two of the most successful platforms built on Waves.
Waves is transitioning to Waves 2.0, which will be compatible with the Ethereum Virtual Machine (EVM), allowing applications to interact with the main network, powering smart contracts and other applications. This will make Waves more interoperable and enable it to interact with other major blockchains like Ethereum.
If the Waves team continues to improve the network's speed and usability, the platform will significantly grow in popularity.
Platforms like CoinStats make it easy to purchase WAVES using fiat currency, credit or debit card, a bank transfer, or other crypto coins. You can also benefit from our CoinStats blog to learn more about wallets, cryptocurrency exchanges, portfolio trackers, tokens, etc., and explore our in-depth buying guides on how to buy various cryptocurrencies, such as How to Buy Dash, What Is DeFi, How to Buy Cryptocurrency, etc.
Investment Advice Disclaimer: The information contained on this website is provided to you solely for informational purposes and does not constitute a recommendation by CoinStats to buy, sell, or hold any securities, financial product, or instrument mentioned in the content, nor does it constitute investment advice, financial advice, trading advice, or any other type of advice. This is not an endorsement of Cryptocurrency or any specific provider, service, or offering.
Investments are subject to high risk, including the possible loss of principal. Cryptocurrency is a highly volatile market and is sensitive to secondary activity. Do your independent research, obtain your own advice before making any investment decision, and only invest what you can afford to lose. CFDs are complex instruments, and there are significant risks involved in trading CFDs, stocks, and cryptocurrencies. Between 74-89% of retail investor accounts lose money when trading CFDs. You should consider your own circumstances and obtain your advice before making any investment. You should also verify the nature of any product or service (including its legal status and relevant regulatory requirements) and consult the relevant regulators' websites before making any decision.